Knight Plumbing, Inc. is a real family business committed to providing prompt, competent plumbing services that are guaranteed to provide the results you need.
Our Milwaukee, WI plumbers are thoroughly trained and licensed; we will ensure that your new installation or equipment repair is carried out to code. The long-lasting performance of a plumbing system requires exacting installation skills and a higher level of engineered involvement, all of which Knight Plumbing, Inc.'s technicians possess.
The owner of Knight Plumbing, Inc. is a Master Plumber, licensed through the state of Wisconsin, and has been in the plumbing business for over 25 years. We proudly serve plumbing clients throughout Milwaukee and Racine Counties.
Our Mission
The Knight Plumbing, Inc. mission is to protect our clients' homes, health and safety by providing expert plumbing service and installation methods, along with water system installations Milwaukee trusts for safe drinking water.
Our comprehensive plumbing services exceed all expectations through training, dedication, and commitment to personal service supported by industry-leading warranties and guarantees.
"I called in the afternoon about replacing my water heater that had started leaking and they happened to have a cancelation that day and could send someone out right away! Andy was very professional and did a great job explaining everything to me. He even talked with my father on the phone to assure him that it was "Dad Approved"! It was truly appreciated! He got to work right away and had my new water heater all set up in 2hrs! Highly recommend! Amazing service! I got the Knights warranty with my new water heater so I will DEFINITELY be a returning customer!"
Milwaukee's Friendliest Plumbers - and Clean, Too!
Every plumber who works on our team cares about protecting you and your family's health and safety - in addition to making certain your plumbing fixtures, water heaters, and anything we install or repair works properly and efficiently.
We know how devastating it can be to lose everything from a disastrous plumbing problem that could have been prevented. Our plumbers will always inform you of the best plumbing repair and installation options for the long-term value of your home. We will also warn you of the cheap, quick-fix options available, so you will have a well-rounded idea to make the best decision for your property.
There is no reason why you shouldn't be comfortable in your home at all times. Our licensed plumbers are, by far, the cleanest plumbers around! Knight Plumbing, Inc. does not only care about your plumbing needs, we also care about your home. Our plumbers do not enter your property without wearing shoe covers. We make sure to leave your home immaculate.
We also care about doing our job right by obtaining all necessary permits from the local municipality. When you call Knight Plumbing, Inc. for your Milwaukee area plumbing services, you can rest assured that your plumber will be prompt, courteous, knowledgeable, clean, and perhaps your future best friend.
Your Best Friend Plumber
Equipped to Handle It All
Testing for Perfection – The Ever-Evolving World of Plumbing
Knight Plumbing, Inc. is a leader in innovation when it comes to developing and utilizing the most advanced equipment for higher efficiency and convenience. Our engineers build and test all of our pioneered equipment and products in-house, ensuring that they function properly and meet all standards.
At Knight Plumbing, Inc. we require hands-on training for all employed plumbers before and during their careers to ensure an ever-growing repertoire of expertise. We pride ourselves on learning every aspect of the plumbing trade. From the vast amount of water heater parts to various toilet fixtures, our plumbers KNOW plumbing, continuing to offer an unmatched level of skill and knowledge for homeowners throughout southeastern Wisconsin.
We are Wisconsin Plumbers, Not Salesmen
Though we offer a lot of "Cool Guy Stuff," we are plumbers first and foremost. Knight Plumbing, Inc. does not feel the need to act as traveling salesmen, redundantly selling you things. If you want to buy one of our products, like a Grundfos Comfort system for instant hot water or a night light toilet seat, just tell us! We promise to never push a sale while doing your plumbing work.
What to Do if You Have No Water Pressure

If you're losing hot water pressure in your house don't just assume you need a new water heater. A bad water heater installation can cause the hot water outlet on your water heater to corrode and clog up, restricting water flow. You don't necessarily have to replace your water heater. Removing the infected piping on the top of your water heater should solve this problem. Whether you live in Oak Creek or Greenfield, water heater installations and repairs should be performed by a professional from Knight Plumbing, Inc.

How to Increase Your Water Pressure

One of the most common complaints people have with their residential plumbing systems is a lack of water pressure. If you are experiencing this problem at one or more of your plumbing fixtures, don't just assume it's the pipes. There are a variety of simple problems you can check before calling a plumber. Take the screen off of the spout of the faucet and clean it out. Remove your showerheads replace them or clean them. Rust and calcium build up inside these parts giving you the impression your water pressure isn't what it should be. If you are experiencing plumbing issues, contact the plumbers Oak Creek and surrounding cities rely on for on-time, professional plumbing services.

South Milwaukee Water Heater Maintenance

It's nice to have hot water in your house when you want it. One day, that hot water is not going to come out of the tap and you may have to repair or replace it. There are some things you can do to push this day off far into the future. The most important of these things is to drain your water heater every year, especially if it's more than five years old. The second most important thing is to remove and check the anode rod inside the water heater. By performing these two maintenance steps on your water heater, you will certainly extend the life of your water heater by 5 to 10 years. Contact the South Milwaukee area plumbers today for professional water heater maintenance.

How to Maintain Your Disposal

Keep your garbage disposal clean and healthy by remembering these tips. Run a strong flow of cold water through the disposal whenever it's in use, and then for at least 20 seconds after turning it off. To freshen your disposal, periodically grind a half lemon or lime while running cold water. To keep the blades sharp, periodically grind ice cubes while running cold water. Never put fibrous foods like celery, corn husks, and potato or onion skins in the disposal. The disposer might handle it, but your drain may not. Never use liquid drain opener in a clogged disposer drain, and NEVER stick your hand down there! Use tongs or pliers to remove obstructions. For garbage disposal maintenance that requires a professional Greenfield plumber, contact Knight Plumbing, Inc. today.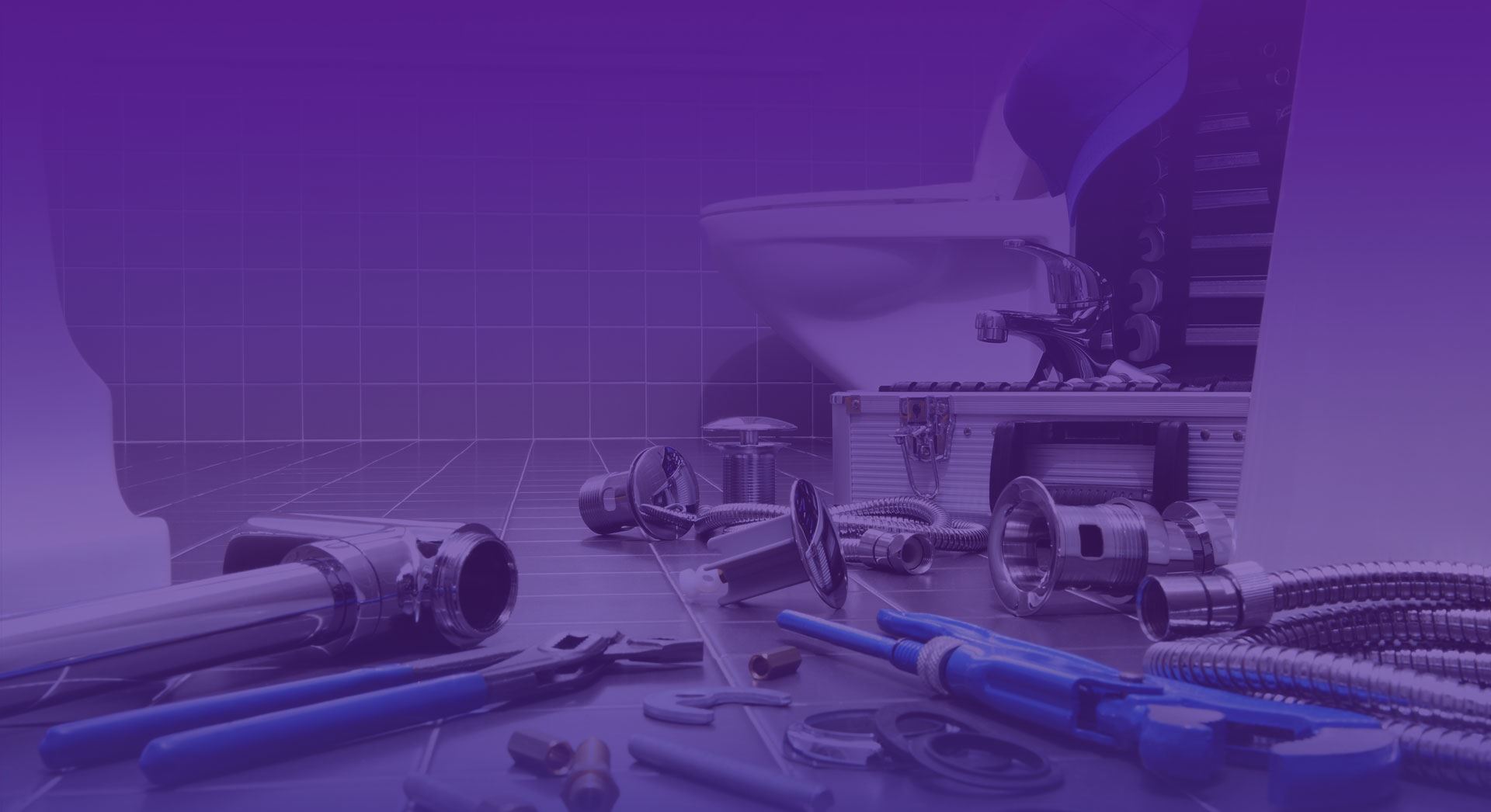 Have a Question?
We Have Answers